When my friends urged me to read this, I turned to goodreads for a little info. And I liked what I read. So I read the book.
Nothing struck gold.
I rated this as 3 of 5 stars. At first, I wanted to give this 2 stars. That one star is credited in all honesty to the writing style, as it is different from the books I've read. I did complain about it on the first few pages but as I read on, I began to adapt to it. I slowly appreciate how the author can spin a funny scene or an energetic love scene or even a cold one. But I don't dig with this kind of time jumps. Given that a straight and narrow story-telling is less attractive since there's less dialogue here, I had to depend on my imagination and alter how I read the words accordingly. This book I can say, is good as an audiobook.
So, where's the missing 2 stars?
Really, I don't get the hype on this one. Maybe I'm not on the side of 'literary smarts' to understand the meaning of the book. "Magic Realism" so people describe it. Maybe I just dove in to reading without knowing what I'm actually reading. Whatever the problem in my side, I still didn't enjoy the book as it should have. To those who don't want the spoilers, do not read any further.
The characters are well written. They are developed, their emotions are open and we know their minds. That's supposed to be enough and I shouldn't ask for more. But I'm the type who gives importance to the story/plot so if you ask me what I think about this book, my answer would be CASANOVA.
Simple. Damn near like it. And since I've seen the Casanova tv series starring the actor of 'Lawrence of Arabia', I find this book redundant. Of course it's not truly the same but the core is. Both Florentino and Casanova found their true love. Their true loves both rejected them on their youth. The women both got married and had children. F and C almost never communicated with the women. F and C went on to bed lots of women. In their old age they still sought for their true love. Tell me I'm mistaken.
(Oh of course you're mistaken Miss Clara Quote! You see, it is not truly all about love. There's a satirical punch on social issues, politics, marriage life and reality. Especially reality. You know, womanizing is also part of it. And also, every character is a symbol of something.)
Okay so I just fell out of love of this book. It just isn't for me. You have to understand, the blurb said that Florentino will court her once again after the death of her husband. Florentino is 76 years old; Fermina, his true love, is 72 years old. The courtship happened a few lines at around 26% of my reading, and the last few pages which I estimate 94-100% of my reading. I was eager to read about an old man courting an old woman. I was getting ready for the cheesy and endearing moments. Instead, character buildup happened. Flashbacks and a huge amount of flashbacks occurred. I am not happy.
(Dear Miss Clara Quote, you seem to be too shallow on your reading. There's philosophy in it, you know. It won the attention of millions of readers not because of  an ordinary approach of writing!)
To make things worst, there's a disgusting part (yes, the 94-100% of my reading) about a sexual relationship between Florentino who is 76 years old for crying out loud, and a young girl age 14-17 years old, like what the hell! Statutory rape here! Gross. Epic gross. Granted there was love between them but still! I cannot unread it any more than I can accept it. It does happen in real life, I know. But if I can avoid hearing/reading/seeing about it, I would. Good thing the ending –the one without the 14-17 years old girl –was acceptable. I'd hate for it to end in a tragic way after so much struggle in their lives. Tragedy could have taken out one star of my rating.
Alright. I've summed it all up. This could have been better if I wasn't deceived by the blurb. And the title, oh man, maybe I just breezed through the cholera event. It never did make an importance on my reading.
(Hello, Miss Clara Quote! Again,a symbol is written all over here! Cholera is a disease, hence unrequited/no hope/obsessive/long-lasting love sickness is a disease too!)
Taken from my review.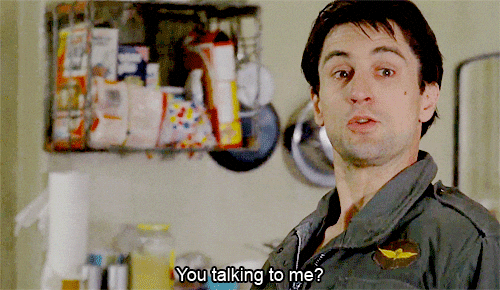 Note: The lines with parenthesis are actually me after doing a little research about the book. I knew there was something more to it so I had to look into it with the eyes of some experts.